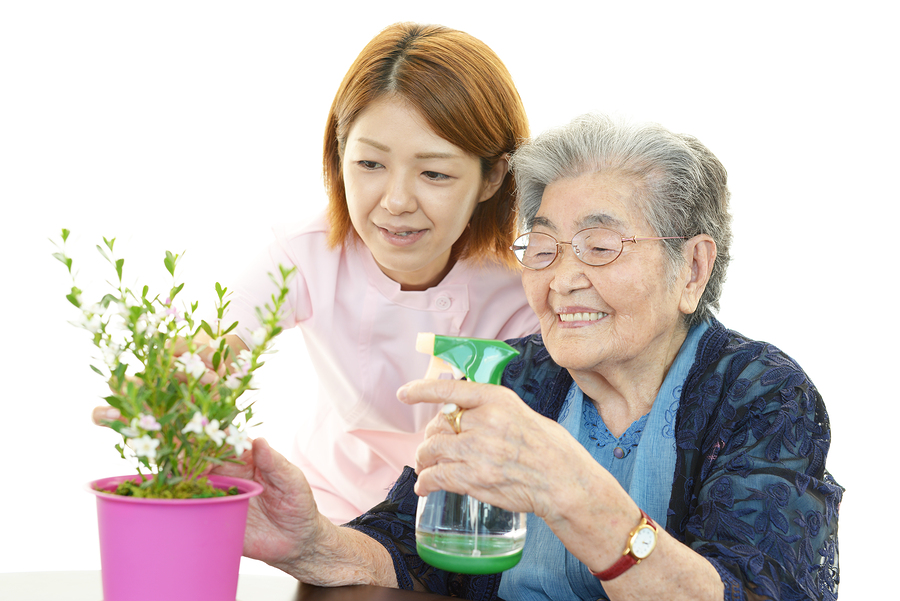 Windowsill Gardening Can Be More Than Enough for a Senior
Reading Time:
3
minutes
It's easy to assume that a person needs a large outdoor space to garden. Even as people get older, and perhaps are facing limited mobility and health issues, they might still like the idea of gardening. Even if an elderly person requires some type of senior care services, such as in the form of assisted living, they may be able to continue doing some gardening, with a bit of creative thinking.
Windowsills often provide ample sunlight for small plants, herbs, and other flower gardens. The key is to understand that it is possible, it uses a minimal amount of space, and that you need to make sure those fledgling plants are properly watered.
Everyone's idea of a garden is different.
For seniors, some may see a sprawling landscape filled with rows upon rows of plants growing up, reaching for the sky, producing peppers, cucumbers, tomatoes, and more.
However, flowers can also be grown in a 'garden'. Many flowers can thrive in indoor environments whereas other plants, like those mentioned in the previous paragraph, require ample room, moisture, and sunlight. Snapdragons and pansies, hyacinths, and daffodils are all great for indoor windowsill gardens.
One thing an aging senior should consider when pursuing a windowsill garden is the color variations. Not all flowers are going to grow all year round. Some may bloom in early spring while others do best in the middle of summer. Some may transition to beautiful colors in the fall, and when a person plans properly, they can have wonderful colors and bouquets in the comfort of their room most of the year.
Consider an herb garden at an assisted living facility for senior care.
While a senior depending on senior care options, like assisted living, may not be cooking anymore, they might enjoy growing their own herbs (still). Certain herbs, like oregano, sage, and rosemary, even mint and chives offer an aroma that is pleasing and even comforting and relaxing.
It doesn't take a lot of space to grow herbs in a windowsill garden. Essentially, these small plants need a little more than four hours of direct sunlight every day, and for an elderly person whose room at assisted living is facing southeast, south, or southwest, possibly even due west, there should be more than enough direct sunlight.
What if there is not enough sunlight in the assisted living community?
If an elderly person wants to grow a garden along the windowsill of their room, but it faces north or there simply isn't enough direct sunlight, there are other options. The right florescent lighting can be placed over the plants which would give them many of the same benefits that direct sunlight would.
Yes, it can be an added expense (with electricity), but most of these "growing" lamps don't require much power. The senior should check with the assisted living community directly and find out if they permit this type of in-room gardening on-site.
Some seniors may also need help with watering these plants, and if that's the case, try succulents. Succulents, like cacti, don't require much water and need very little direct tending to do well.
Gardening can be fun and exciting in the right environment.