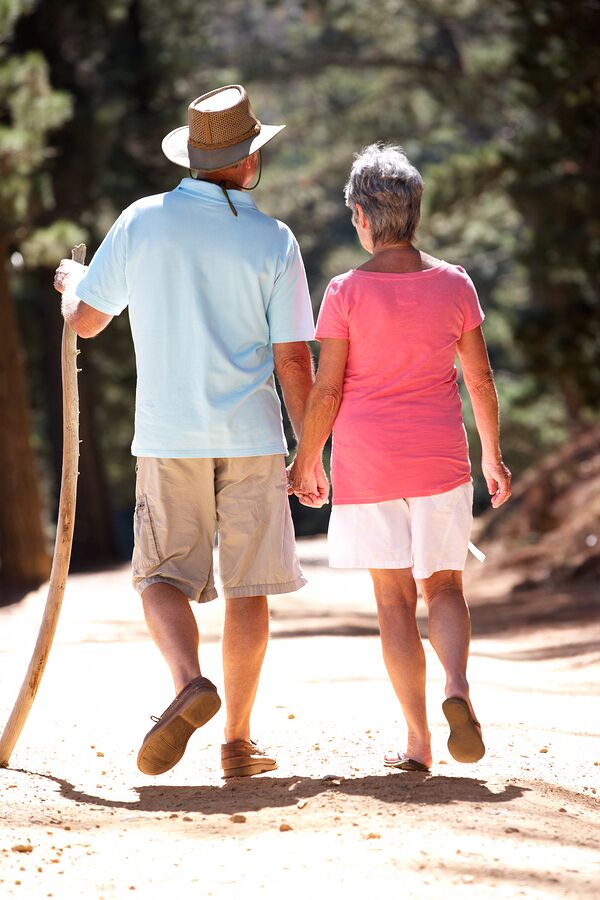 Senior Care: Almost Limitless Activities at Assisted Living
Reading Time:
3
minutes
A common question people have when talking about different living situations is what they might be able to do there. One of the best options for elderly men and women, especially those who may be slowing down with age, dealing with chronic health issues, limited strength, and so forth is senior care services at assisted living. There are many reasons why assisted living is a great option, but for those who want to know exactly what they might be able to do, the choices really are almost limitless. Almost.
Let's look at a few options that many seniors get to enjoy when they choose a quality assisted living facility for their senior care.
They can go for walks.
Walks can be a great way to get exercise. It can also be a wonderful way to enjoy fresh air and nature, especially when different plants, trees, or other greenery is in bloom. Depending on the facility and where it is located, those walks can be through city streets, a park-like layout, or a private community.
They can hang out in their room.
It's easy to assume that once you move to an assisted living facility you have to be out and about every day. That is simply not true. An elderly person is independent, meaning they can decide whether they want to spend most of their time in the room or out with peers, friends, and others.
Many seniors enjoy spending some time in their room, reading, watching a television program they enjoy, or just being quiet. Some like to do that for a little while, then get out and about.
They can play games or participate in activities.
Depending on the residents, there will likely be a wide range of games going on regularly. Whether it's bridge or chess or checkers, some other card game, board game, or doing puzzles together, there can be a wide range of enjoyment for seniors when they get to know other residents and explore their interests as well.
Whether it's learning a new art, music, fitness program, cooking class, or something else that may be put on at a specific assisted living community, residents can participate in a wide range of activities, if they choose. They don't have to if those activities are not something that interests them, either.
They can enjoy entertainment and dine at the restaurant style eatery.
There will likely be an entertainment room with a large TV for residents to enjoy classic movies, new movies, television programs, game shows, and so forth.
It may not always be easy to agree on want to watch, but most of the time residents are going to be accommodating and watch a variety of different programs over time.
A quality assisted living facility will have a restaurant style dining hall where residents can order from a menu, sit down by themselves or enjoy a nice meal with close friends or even family when they visit.
You see, there are plenty of choices for people of advancing years when they choose assisted living.