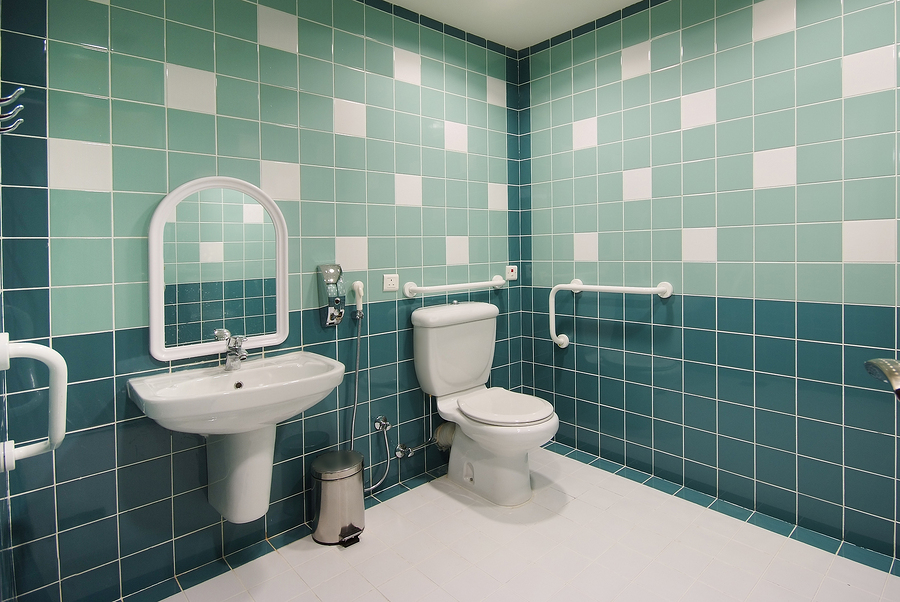 Elderly Care at Assisted Living Can Help One Be Safer in the Bathroom
Reading Time:
3
minutes
Every year, as we turn the calendar over and look at January, we may not realize it, but this is Bath Safety Month. In truth, most people don't even think twice about their safety in the bathroom, not until they slip a little in the tub and their heart begins racing, realizing how close they came to a potentially serious fall (with injuries to boot). While neither they nor you may have even thought about elderly care at an assisted living facility as a way to help them stay safer, January is the perfect time to begin discussing bath safety and their future.
For aging seniors, the bathroom is a constant safety hazard. And, what's more, is that many elderly men and women understand completely how potentially hazardous it is every time they step into this room.
Hopefully, your elderly mother or father, grandparent, spouse, sibling, or other loved one has escaped potential harm in the bathroom so far. Whether they are in their mid to late 60's, 70's, 80's, or 90's, it may only be a matter of time, though, until something goes wrong.
If the senior in your life has slowed down, now is the time to think about bath safety.
It's also the time to think about elderly care at an assisted living facility. It's easy to assume assisted living is a long-term or permanent solution for an older individual who may be dealing with health issues, limited mobility, the loss of muscle mass, strength, and so forth.
In truth, higher quality assisted living communities may also provide respite care services to seniors in their community. That means a senior who may not need a great deal of support or assistance every day, but feels uncomfortable or even unsafe at night if they have to get out of bed and go to the bathroom, would benefit from this type of care.
With respite services, if the assisted living facility offers this benefit, a senior can be dropped off in the evening and sleep overnight at the community. They can wake up and if they need assistance during the middle of the night, they can simply call for help and it will be there.
What happens if you overlook bathroom safety?
As most people do, an incident can happen, which can lead to traumatic issues, including devastating injuries. Let's take, for example, just stepping into or out of the shower or tub.
For somebody whose strength isn't quite what it used to be, they may do well enough with the grab bar properly anchored into the wall, resting on to it as they get in and out, and maintain stability and balance, and maybe a shower seat is a great asset, but is that enough?
For too many serious, devastating injuries happen in the bathroom, either taking a shower, a bath, or even using the toilet. With respite care services or a full-time commitment to assisted living for elderly care, an aging senior can be considerably safer at one of these quality communities rather than struggling to get through each day without incident on their own.