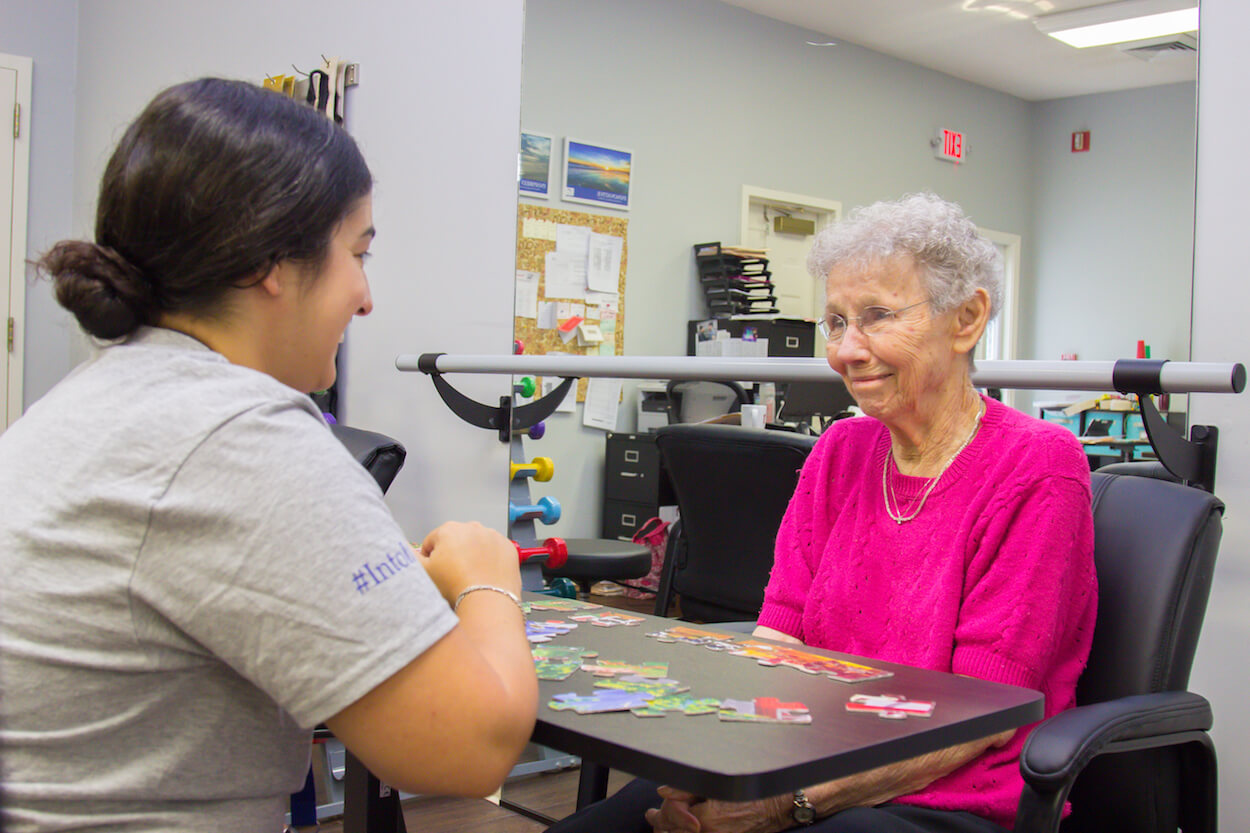 3 Reasons to Pay for Respite Care Services
Reading Time:
2
minutes
Respite care services are temporary or short-term care options – either planned or the result of an emergency. The Springs at Simpsonville understands that caregiving can be demanding at times and it is natural for a caregiver to need a break, especially when caring for a loved one with memory impairments. While informal caregiving can save on costs, it is important to remember that respite care services benefit not only the caregiver but your loved one as well. Here are three reasons to pay for respite care services:
Avoid Caregiver Burnout
Being a caregiver is rewarding work, but also has its own set of challenges. The day-to-day handling of these challenges can result in what is known as caregiver burnout. Caregiver burnout can include the caregiver suffering from physical ailments or emotional stress, or just an overall lack of time to take care of themselves.
Choosing to pay for respite care services can offer a much-needed break for a caregiver. It provides the peace of mind that your loved one is being cared for by a trained professional while providing a time to relax and focus on your own needs.
Beneficial for Loved One
Respite care services can offer your loved one opportunities that informal care may not provide. This includes the opportunity to interact with others who are dealing with Alzheimer's or dementia and similar experiences. Social engagement for seniors is a crucial part of maintaining their overall wellness. It also allows your loved one to participate in activities that are designed specifically for those dealing with memory impairments which work to improve cognitive thinking and brain function.
Respite care services offer specialized care that most family members or friends do not have formal training with. A respite caregiver will understand your loved one's medical needs and symptoms associated with a disease and can help them experience a higher quality of life.
Emergency Circumstances
It is impossible to foresee an emergency situation, but they do occur. If your loved one requires constant care and an emergency arises which causes a caregiver to go out of town or consumes all of their time, respite care services ensure your loved one's care needs are always a priority. As a caregiver, the key is to plan ahead for an unexpected situation. Consider utilizing respite care services in a non-emergency situation, so you are more comfortable should the need arise. You should also have contact information handy for your loved one's physicians and doctors, as well as a list of their current medications including dosage and frequency.
The Springs at Simpsonville knows how difficult it can be for a family member or friend who cares for a loved one at home. Let our trained respite caregivers be a resource for you. We offer your loved one a furnished, home-like apartment with complete access to a community lifestyle including medication management, social events, and activities, 24-hour access to our caregiving staff and more. Visit our website to learn more about our short-term, respite care services.